Smino
with EarthGang, Phoelix
Thu
April 11, 2019
( Doors:

7:00 pm

)
SHOW:
8:00 pm
PDT
The Observatory
3503 South Harbor Boulevard, Santa Ana, CA
All Ages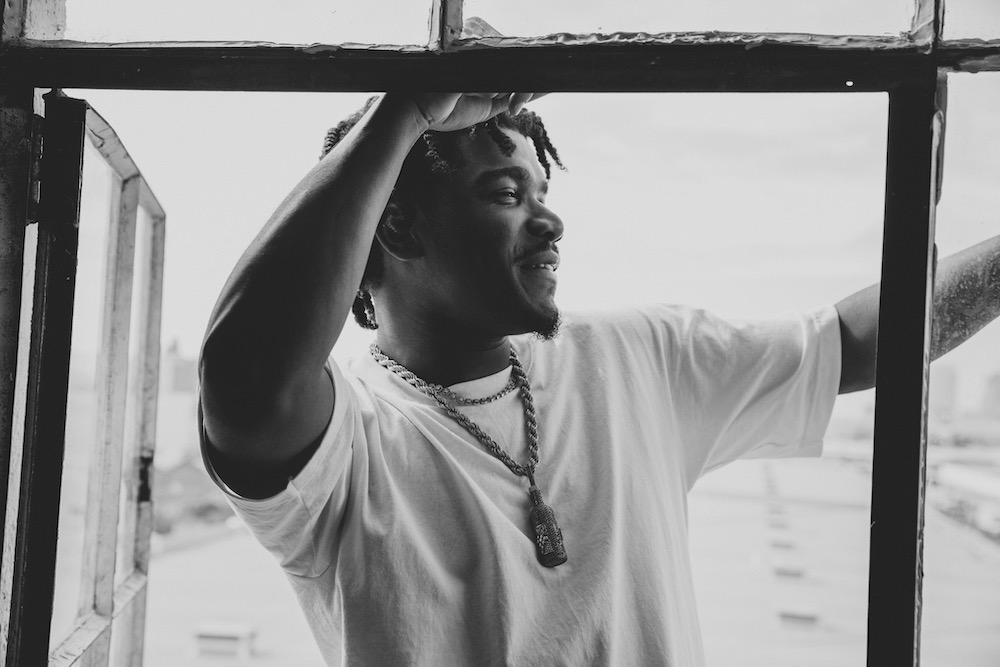 PREMIUM PARKING & EARLY ENTRY WITH RESTAURANT RESERVATION
Enjoy our menu featuring variations of poutines, sliders and more while enjoying a show at The Observatory. Food can be ordered from our restaurant area in the lobby or from any bar in the venue. Early entry to most shows is available with reservations, and also include Premium parking. A minimum spend of $15 on food per person is required as part of the parking and early entry program. More info at: observatoryoc.com/food
Parking is available at the Premium Lot ($15) in front of the venue and at the General Lot ($10) just a block away. Parking lots open at 6 pm each night. Please pay close attention to all parking signage as towing is heavily enforced by our neighbors. Fans are encouraged to purchase their parking passes in advance.
Street parking available on W. Moore Street, W. Alpine Street, and S. Yale St, all within a short walk (5-10 minutes) of the venue.
Each Smino Meet & Greet Package Includes:
1 GA Ticket
Meet & Greet and Photo Opportunity with Smino
1 Polaroid Photo with Hoopti Stage Set
1 Smino Hoopti Car Freshener
1 Smino Poster
1 Commemorative VIP Laminate
Early Entry to Venue
Smino
After a year and a half on the road traversing the globe in support of his groundbreaking and critically acclaimed debut album, blkswn, Smino, the multihyphenate artist, is ready to embark on something new.
Noir is a record about the present, about life now, he says, an experience that is far more complex and challenging. He's still writing songs every day, but now his songs reflect a changing Smino, one dealing with "adult shit." Exponential growth is the reward. "I guess growth for me means understanding shit and being able to make music intentionally," he says.
Music runs through his veins; it's genetically embedded. Smino's grandfather, father, and mother were musicians, and the rapper and singer began playing drums in his native St. Louis at an early age. After a brief stint at Columbia College and a move back to his hometown, he returned to Chicago where he connected with Classick Studios and released his first two EPs, S!ck S!ck S!ck and blkjptr. In 2017, he dropped blkswn, which Rolling Stone hailed as one of the 40 best rap albums of the year.
Noir is about intentional fun. Smino once again collaborated with trusted producers like LBoogie, Sango, and Zero Fatigue member Monte Booker. And songs—with titles like "Klink" and "Tequila Mockingbird"—offer a lighter contrast to blkswn. "If sometimes it felt like I was going off a little too much on my tangent shit, I probably didn't pick those songs," Smino says. That brightness permeates the record and inspires Smino's current outlook. "Just have fun with your fucking life," he says. "That's really what I was doing when I was making the record: just having fun and living off my own confidence."
Honesty gets at the heart of Smino's new music. If blkswn saw the musician tackling the issues of the day, Noir sees him pull directly from his personal everyday truth. "I'm not trying to be like anyone else's art," Smino says. "I'm just trying to be the art that's coming out of me. It's just honest."